A vocation to the Priesthood or the Diaconate is a profound gift and invitation from the Lord to live a life of joyful ministry and spiritual fatherhood. Young men considering a vocation in the Priesthood or Diaconate are invited to contact the Parish Office and make arrangements to speak with one of our priests or deacons. The Diocese of Cleveland Vocation Office is also available with resources, information, and to offer spiritual guidance along the journey of discernment.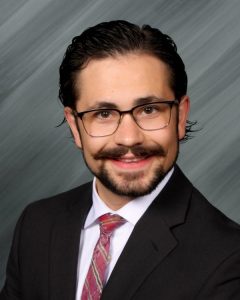 Dominic Gideon is a Communion of Saints parishioner who graduated from St. Ignatius High School in 2014. He is currently discerning a call to the priesthood at St. Mary Graduate Seminary in Cleveland. We are very excited and thankful to God for our first parishioner to study for the Priesthood. Please keep Dominic and his classmates in your prayers and they follow God's call.
To speak with one of the priests or deacons of the parish, please contact the Parish Office at 216-321-0024.
To contact the Diocese of Cleveland Vocation Office, please visit their website for more information.